Searching for Child Care and Early Education?
Call 1-888-291-9811 toll free to speak with a Child Care Information Specialist who will provide a list of child care programs and resources based on your individual needs. Or, visit ParentAware.org to search online.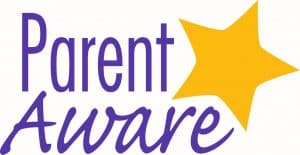 Parent Aware gives families the tools they need to identify and search for quality child care and early education. Use the free online search tool to choose from more than 12,000 licensed child care and early education programs in Minnesota. Adjust criteria like location, hours of operation, and ages served (0-12) to get customized results based on your needs. Licensed programs can also share current openings and rates to help simplify your search.
Call the statewide hotline or use the chat feature on the website to speak with a Child Care Information Specialist for a personalized consultation. Our trusted staff, with years of child care experience, can help answer your questions, narrow down your search, and guide you to other valuable resources.
Helpful Guides and Resources
The Parent Toolkit offers important interview questions and tips to consider as you visit child care programs. After you've selected a program, use the Toolkit for ideas to stay involved and engaged with your child's provider. You can download or request a free copy of the Parent Toolkit – which is available in English, Spanish, Hmong, and Somali.
Parent Aware is also home to several helpful guides to help you make more informed child care decisions. Important topics are covered such as different types of care and education, health and safety, and licensing.