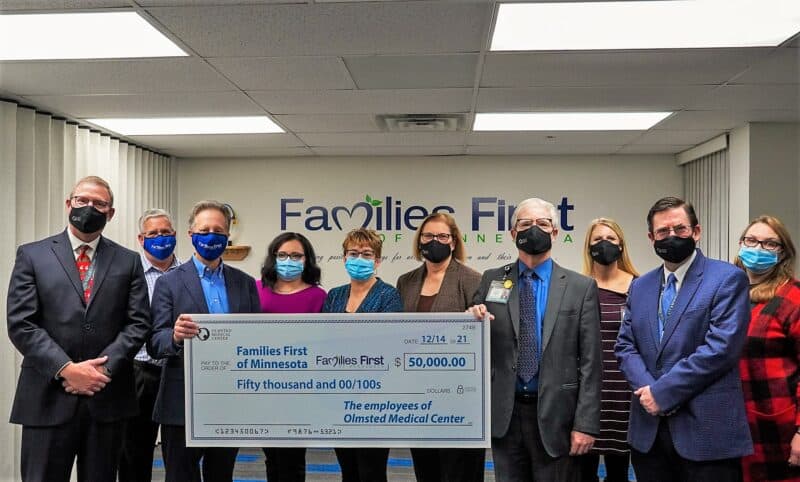 Families First recently received a $50,000 grant from Olmsted Medical Center to help address child care issues in southeastern Minnesota.
The funds will be used to help grow the number of providers and provide short-term relief for families in need of care.
The number of family child care providers in Olmsted County has declined from more than 500 in 2012 to less than 300 today. Similar declines are being reported across southeastern Minnesota. Family care is most affordable and generally the only option in small towns and rural areas. Families First is seeking to increase the number of these providers in the region through its Child Care Consultation Program.
In the past 18 months we have successfully assisted more than 30 programs in becoming licensed child care providers. The program provides financial assistance to get over the hurdles of becoming licensed. We cover start-up training fees, health and safety equipment, fire marshal visits, and a list of other items that add to the cost of opening a child care.
OMC's support will help families with young children, too. Families First will provide short-term child care grants to help families dealing with medical and mental health issues, which have increased dramatically during the COVID-19 pandemic, and assist those who have lost a child care provider or can't find one. Through the agency's Crisis Nursery program, families can also receive grants that will help them with child care expenses during a family crisis.